PS.  Don't interpret my occasional rhetorics against the orangehead as signs of disobedience to the Sungod... I actually find him quite helpful, most of what he does serves good purposes.
For example, we may be seeing huge IP tariffs tomorrow against China, and cancellation of the Iran deal before mid-May (which is a tariff on the EU), these are good steps toward
the goal
.  And here is something else attesting to his good qualities: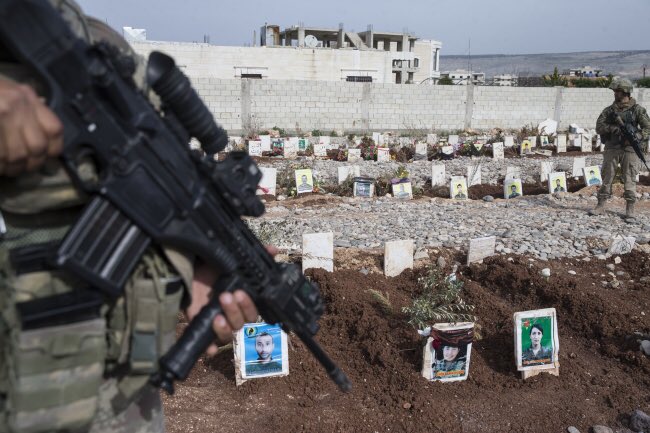 The actual cemetery goes for hundreds of yards, mostly Kurds and some US/EU volunteers.  Great job, Donald, more than three thousands in just one month.