Generally I am pretty good as sidestepping viruses and malware, and have more than one software package for preventing my getting infected.  But the latest version of malware, known as "Ransomware" has finally caught up with me.  And I can tell you that it is a beast, and hell to eliminate.  
I had just read an article last week about just this problem, and my PCWorld folks are going bonkers in warning everyone about it.   Nobody is safe from it.  Hospitals, businesses, and naturally individuals, are all targets.  Here is an article from The Atlantic, which talks about just this thing. 
You really have to read this entire article.  I'm serious!
Quote:

The Extortionist in the Fridge





Modern hackers can do much more than steal. They can make their way into a laptop and turn on its webcam, monitor its keystrokes, or transform the device into an inanimate hunk of metal and plastic. They can even turn a machine against its owner, taking a device hostage and demanding money to return it.





Known as ransomware, the viruses that carry out these attacks are multiplying. Their methods have shifted throughout the years: Early versions threw up alarming messages, yelling that a user's device has been overridden with malware and offering to clean it up, for a fee, with an antivirus software—all fake, of course. Today's more sophisticated varieties take over a victim's computer completely, locking up years of invaluable photos and sensitive documents and refusing to return them until a ransom is paid. Many strike by encrypting the contents of a computer or server, and demanding payment—usually a few hundred dollars worth of Bitcoin—to decrypt it again.



These attacks can be incredibly lucrative: One researcher found that a hacker made more than 

$1 million in a single day

 off of hapless users desperate for their data back. It's a bit like thieves sneaking into your home, and rather than carting away the TV, stuffing your jewelry and electronics into an impenetrable trunk. Then they try to sell you the key.
And the game of "catchup" is in full swing.  The program with the best reputation, BitDefender, already has a free download for those wishing to save themselves from future intrusions.   My daily PCWorld email sent it to me.  
Free Bitdefender tool protects against ransomware infections: 

The tool tricks Locky, TeslaCrypt and CTB-Locker ransomware into believing that computers are already infected
Please take the time and bring yourself up to date with this threat.  And please download the free program.
Here's the question: Am I the only one here, who has contracted this malady already?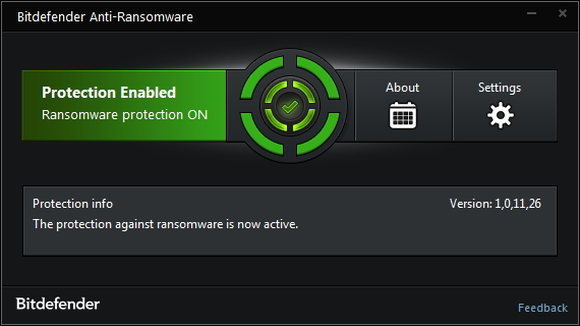 ___________________________________________________________________________________________________
"INSIDE EVERY PROGRESSIVE IS A TOTALITARIAN SCREAMING TO GET OUT" -

David Horowitz