OH HOO.....!!  
  Say it isn't so Joe.  I suppose the 'official' temperatures didn't go back to the '30s, did they?  Well, scouring around for more news on all this and lo and behold I found this over at
The Deplorable Climate Science Blog
.  Everybody forgets about the early-mid 1930s, when the Dust Bowl was tearing up central US, west of the Mississippi.
Quote:1934 : 100 Degrees In Alaska

On July 26, 1934, thirty states (including Alaska) were over 100 degrees.  The only state which didn't make it above 90 degrees was Rhode Island. Many people died, and Dayton, Ohio never cooled below 80 degrees over a two day period.




Well, here's the temperatures of the lower 48 during that time in the 1930s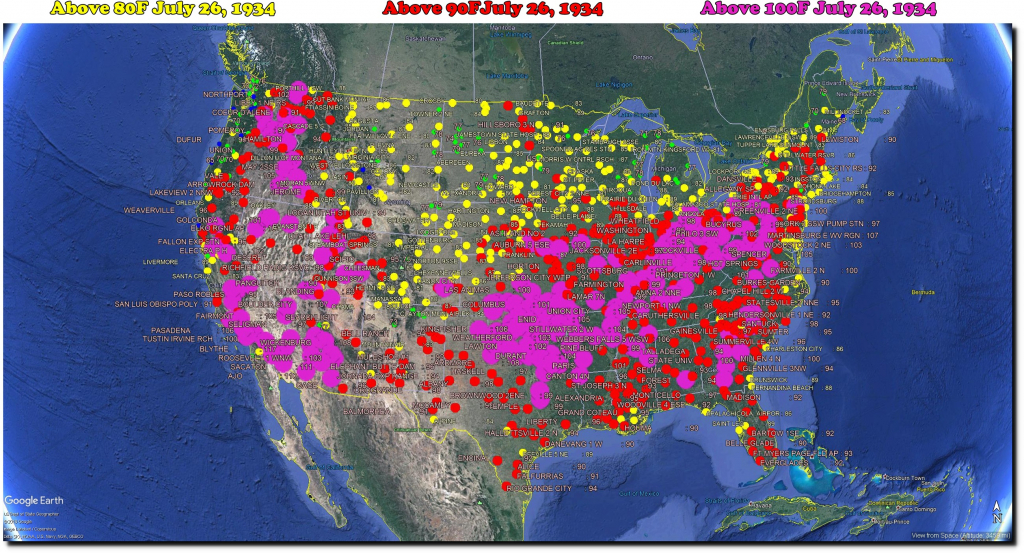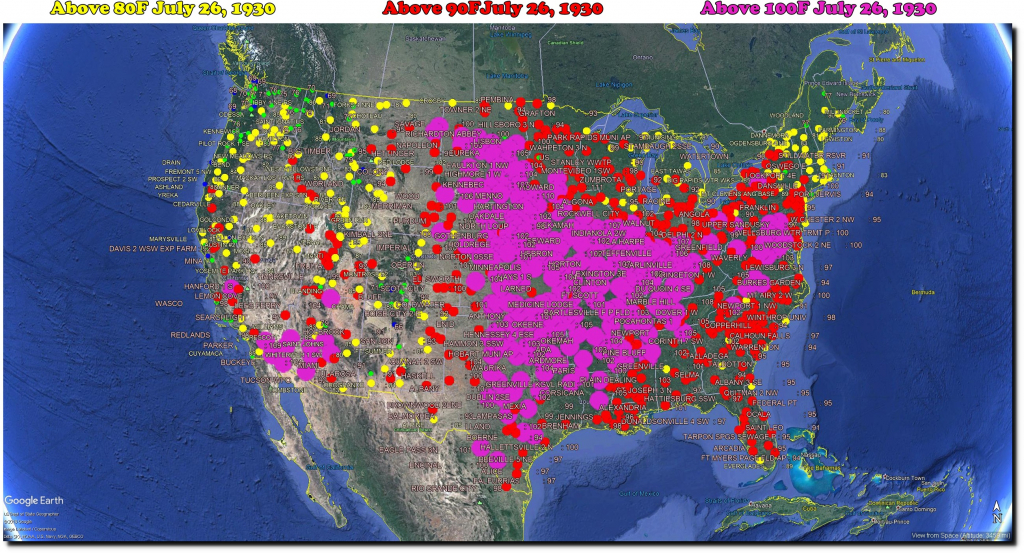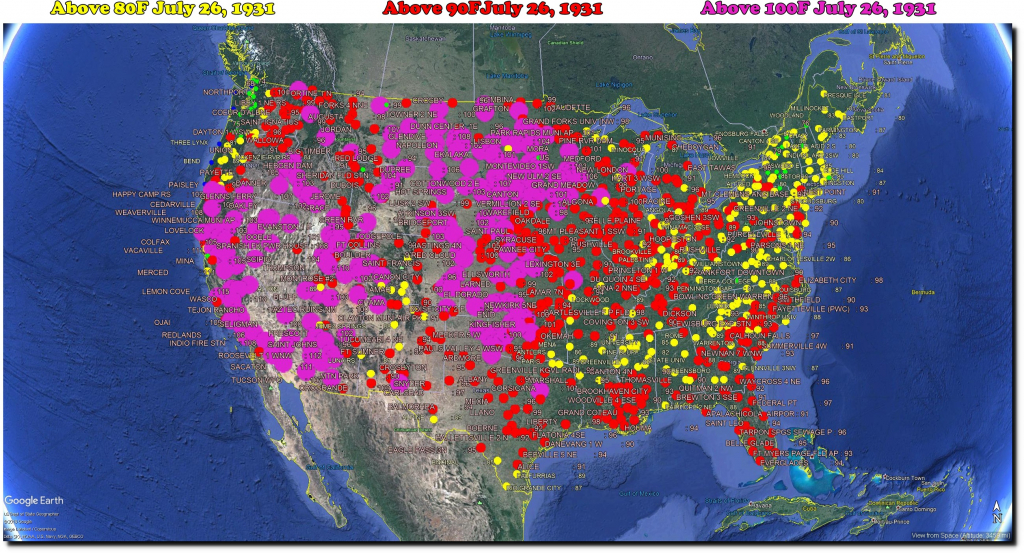 On

July 14, 1915 – Juneau, Alaska was 90 degrees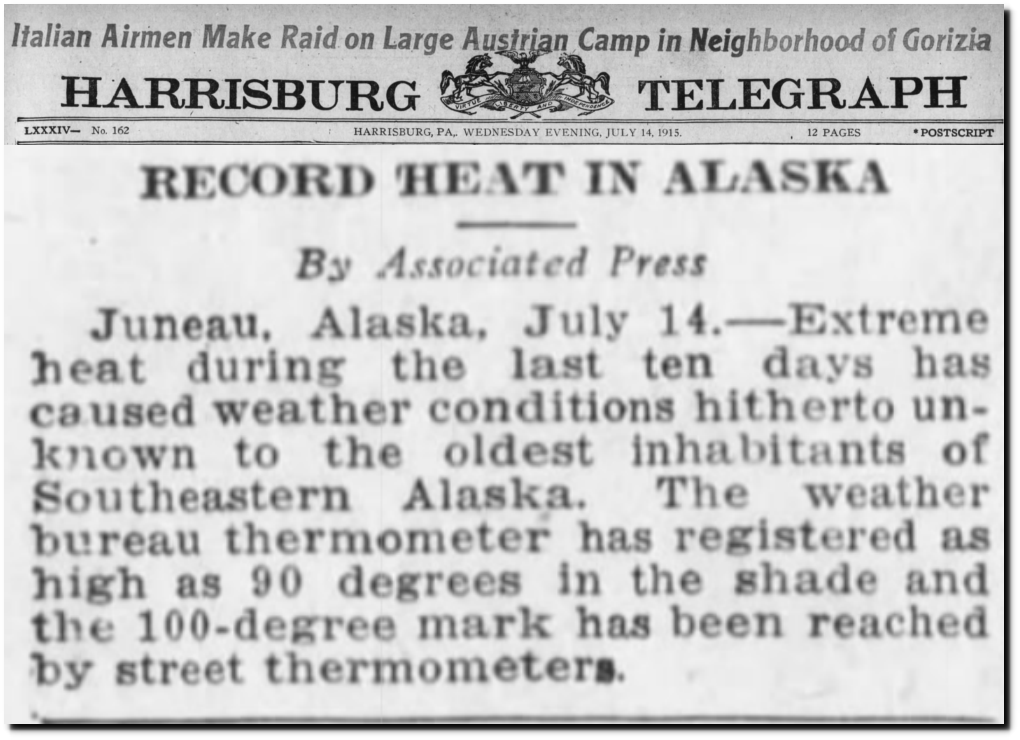 ___________________________________________________________________________________________________
All men are frauds. The only difference between them is that some admit it. I myself deny it.


H. L. Mencken