For I testify to every man that hears the words of the prophecy of this book, If any man shall add to these things, God shall add to him the plagues that are written in this book.
- Revelation 22:18
It just never seems to end. Plagues abound almost everywhere, and at any time. But if you live in Australia, the number are almost biblical in numbers.
In 2010 it was locusts.
Just last year, it was mice.
And this year is it spiders.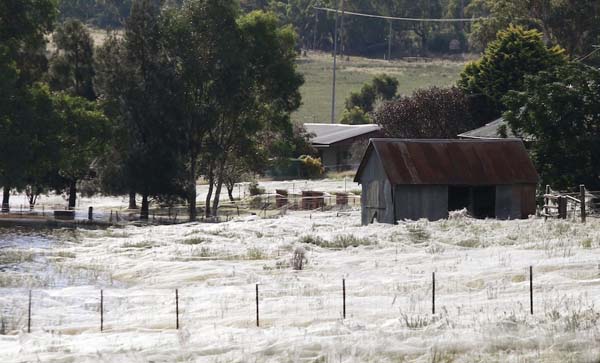 And that doesn't even include such things as Ebola, or Bubonic/Pneumonic plague either.
It will be interesting to seem just how many plagues of critters actually occur in 2015. Because it is certain that Australia has no monopoly on all this.
___________________________________________________________________________________________________
"Socialism always begins with a universal vision for the brotherhood of man and ends with people having to eat their own pets."