I was watching a show on either Science, or History Channel, the other day, and the subject was astronomical observation in Neolithic Europe. And I was particularly intrigued by a segment about what is clearly an astronomical observatory, preceding Stonehenge by around two thousand years. It's called
the Goseck circle
, located in Germany. Clearly this all has to do with the rise of agriculture, and the importance of celestial bodies in predicting seasons.
I'm wondering if there are indeed older henges located in, and around, Europe that are still older than this observatory. And also the later creation of the
Nebra Disc
, located in the same general area, but of later creation.
And equally intriguing is the almost universal inclusion of
The Pleiades
in almost every ancient reference. I'm still trying to understand the significance of this group of stars, more easily observed from the southern hemisphere.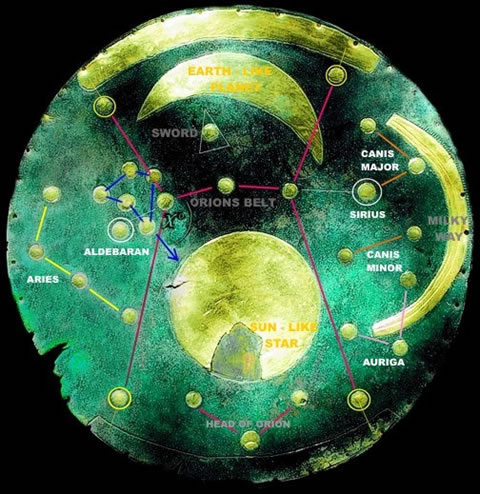 ___________________________________________________________________________________________________
"Conservatism is only as good as what it conserves." - Friedrich von Hayek -