11-05-2017, 03:48 PM
.......And why so many hate Christians.  
Here we go again, and it never seems to stop.
Breaking: Gunman opens fire at church in Texas; multiple people reported injured
Quote:A gunman has opened fire at a church in Texas Sunday afternoon.

Here's what we know so far:

-The shooting happened at the First Baptist Church in Sutherland Springs, Texas, a small town southeast of San Antonio.

-According to Fox News, local officials have confirmed the incident, which they are calling a "mass shooting."

-Local news station KSAT-TV reported that witnesses saw a man walk into the church around 11:30 a.m. and begin shooting.

-KSAT also reported that the shooter is dead.

-A producer for MSNBC's "Morning Joe" reported that law enforcement sources say as many as 10-15 people are dead.

-Reports on the scene said at least six helicopters flew victims away.
Its still too new to have a lot of information.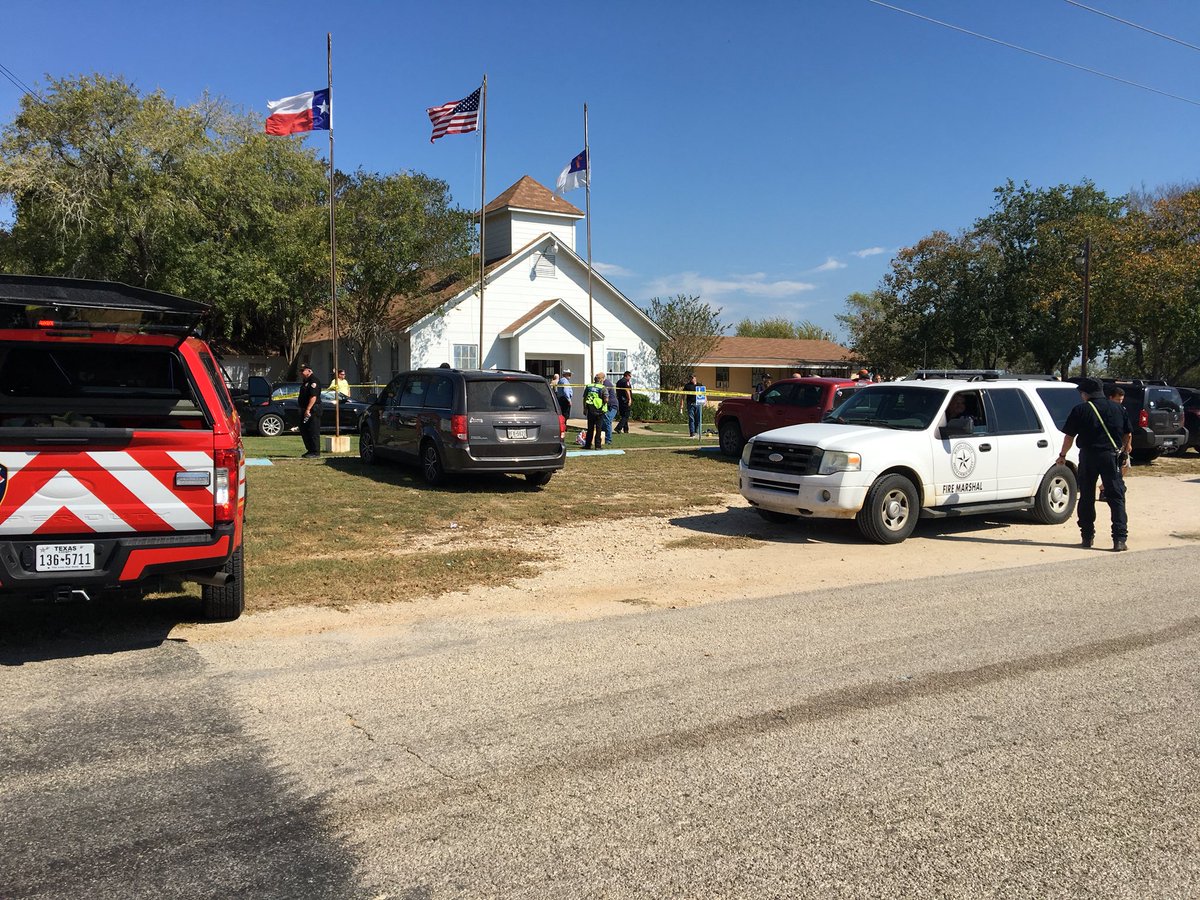 ___________________________________________________________________________________________________
All men are frauds. The only difference between them is that some admit it. I myself deny it.


H. L. Mencken