Realtively fresh notes from Russkij traveller.
Part I. American interface.
The only thing absent in America is freedom.
America lives by rules and laws. It's very comfortable. Requirements are equal for all. Law-abiding person is welcomed, tresspassing is under punishment. Exectutions of laws and observance of rules are acheived by two ways: physically and logically. High fence with barbed wire on doesn't just inform you that entrance is prohibited, the fence hinders you to go through.
The most remarkable example of physical observance of the law is the system of American roads. All the roadways in the country are built so that you cannot drive on the opposite lanes.
Whether the opposite lane is hundred meters aside or it is separated with solid barrier (small streets are painted with flagging, of course).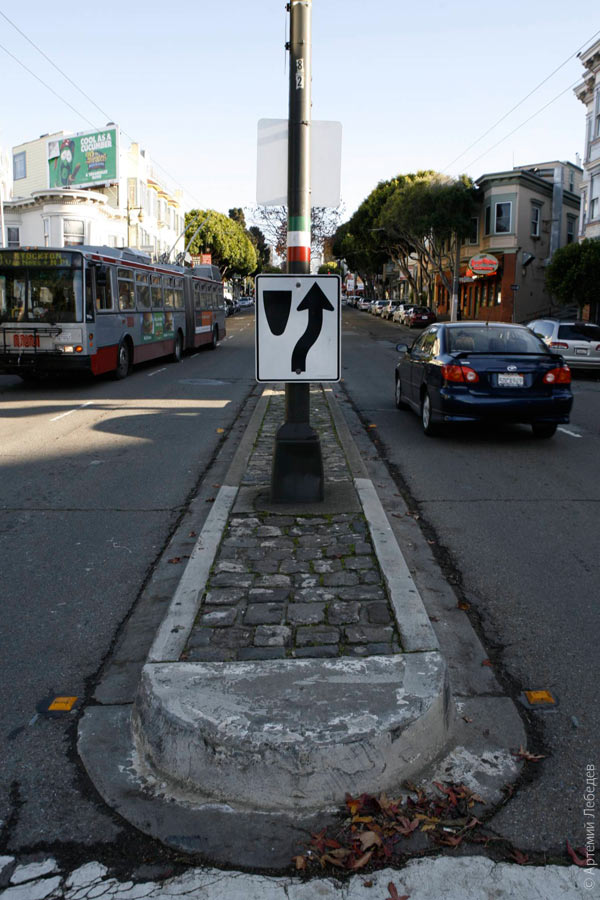 Physical hindrances are spang-full. In this sense America may be compared with any state, which is commonly named totalitarian. From ubiquitous fences to gates capable to shut down any road any time. They aren't used every day, but they exist.
However physical hindrances are not so interesting as logical ones and we are going to look into the latter.
The words in America make sense and work. That's why everything everywhere is being pronounced out loud, written out into a code of practice and put up as instructions.
Depending on one's wishes, instructions may be foreright or may be sly.
Say, a jeep driver, parked on this lot would spent some 40 dollars for half an hour because the tax and then the fee would have turned out to be sly, and the size of auto would be an extra-fee etc.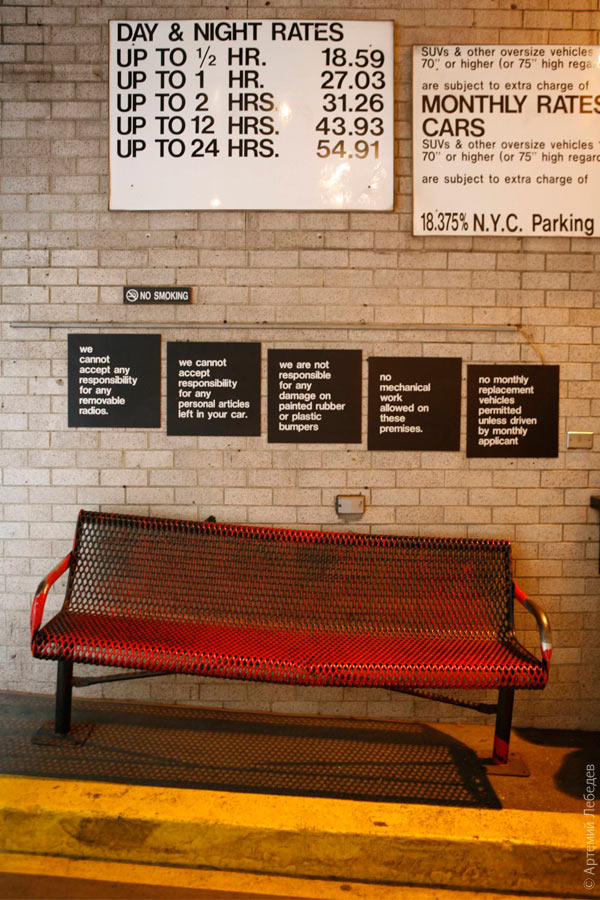 That's one of the reasons why Americans have "small font", it's used for all non-ads part of every ad. Here the relationship is possible based on the principle "if you take this sticker, you agree with so-and-so." In Russia no sticker would have such power as here it does.
The rules of parking in town of Spocana report that when you drive on the territory , the driver signs a contract with a parking lot authorities: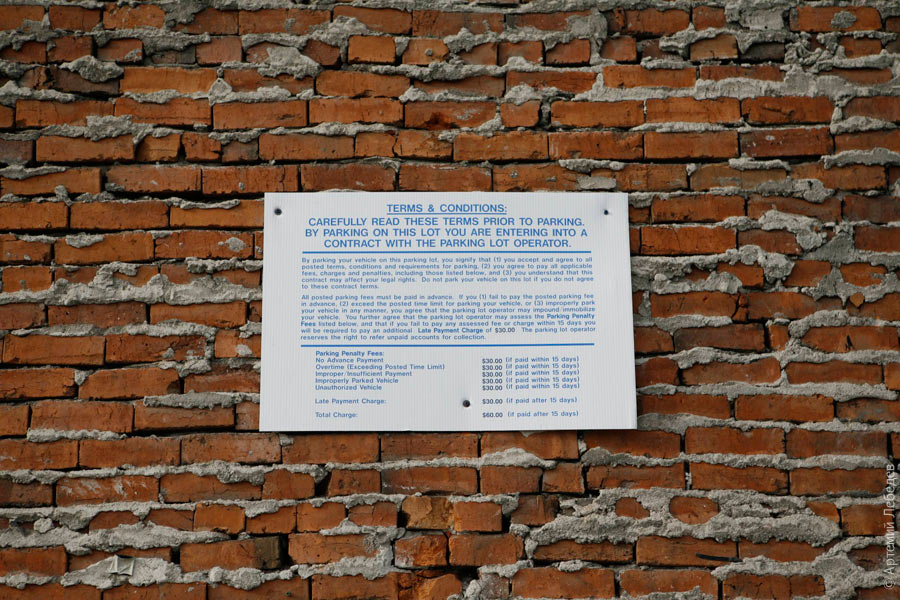 The box for money on the other parking lot. It's needed to input folded piece of money and to push it inside with a special pusher on a string.
If you won't push it inside, somebody can draw it out with his nails. So the parking will remain unpaid.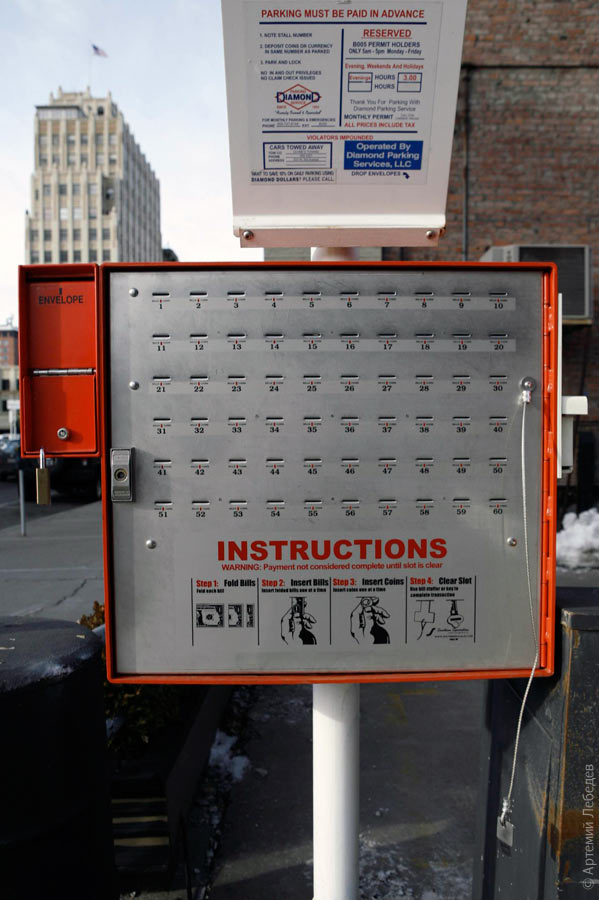 All public places here has norms and regulations about the number of visitors.
It's clear that if restaurant gets crowded on holidays, the owner won't oppose. But if he needs to prevent somebody to enter, he will point a finger at the inscription that says acording to law over 40 people cannot stay in the place.
And so on...
American CCCP.
American typicalities